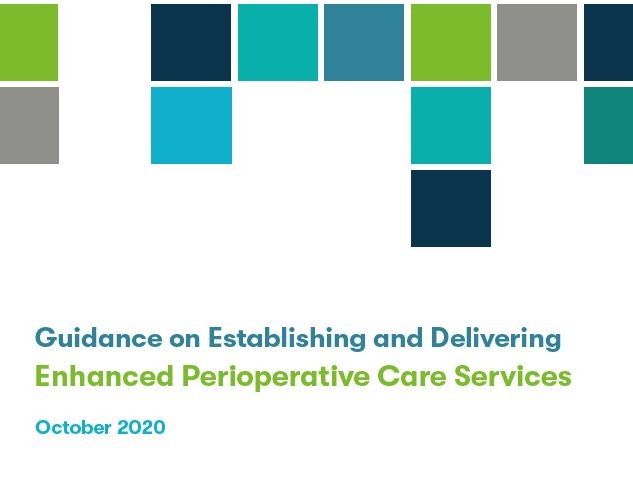 Today CPOC and the Faculty of Intensive Care Medicine have published Guidance on Establishing and Delivering Enhanced Perioperative Care Services. The guidance was commissioned by NHSE to support services with the care of elective surgery patients. With the pause of elective surgery during the pandemic it is crucial that this is able to resume and patients are able to receive the treatment they require without putting pressure on critical care spaces when emergency admissions are rising due to COVID-19.
Enhanced Perioperative Care (EPC) is a model of care for surgical patients who cannot be optimally cared for in a general ward environment. For high risk surgical patients who require increased monitoring post-surgery to decrease the risk of deterioration and poor outcomes, in many hospitals critical care units are the only environment where this type of care is available despite most patients not requiring critical care interventions but rather increased monitoring to track their progress. 
Enhanced Perioperative Care provides the best pathway for patients with monitoring, treatment or care needs which are greater than those provided on normal postoperative wards, but who are not expected to require Level 2 or 3 (Critical Care) interventions or staffing to meet their care needs.
The guidance covers;
Patient expectations
Purpose and structure of an EPC Facility
Governance structures to inform local guidelines
Workforce Considerations
Training and Education
Monitoring performance and quality improvement 
Estates considerations
Funding considerations
To find out more please read the full guidance here.
The guidance is a vital development for our perioperative patients to bridge the gap in services between full critical care environments and ward care, whilst aiming to help preserve elective surgical activity during these challenging times during the COVID-19 Pandemic.