Advocating for high quality perioperative care
The Centre for Perioperative Care campaigns to ensure the best quality perioperative care is delivered across the UK, transforming the lives of patients and local communities.
The Centre for Perioperative Care is launching a UK-wide two-year influencing campaign to make the case and set out a vision for multidisciplinary perioperative care.
What will we do?
As part of this campaign, we will identify the emerging issues that matter most to surgical patients, and understand the economic case and the impact on patient flow, local health systems and economies, and the impact perioperative care is having in reducing inequalities in health. 
We'll support Integrated Care Systems and Partnerships, Primary Care Networks and devolved equivalents, to build the vital bridge between secondary, surgical, care, and primary, community and social care; using the skills and resources that already exist and working differently to provide an optimised, integrated, pathway for surgical patients.
We'll lead a project exploring the role of the multidisciplinary perioperative team in delivering integrated, patient-centred care, aligned with the NHS's £4.5 billion investment in expanded community teams, and its commitment to develop resources supporting local health system leaders to create high-performing multidisciplinary teams.
And, we'll draw the sector and patients together around a series of campaigning priorities and clear, realistic recommendations for the future. 
How you can help!
We plan on regularly seeking the views of the health and care community, and our patients, throughout the development of our work – which is where you come in! This work wouldn't be possible without the support, expertise, and time of our partners and members, working across the NHS, local government, social care, academia, and beyond. 
During the projects we'll reach out to you through a series of workshops, surveys, focus groups and discussion papers. We want to hear your thoughts, learn from your experiences, share our emerging evidence and create, together, a strong case for perioperative care. If you'd like to get involved, please join our informal 'sounding board' to:
give us your views as we develop our policy thinking, e.g. by taking surveys, feeding back on draft papers or reports, testing our messaging, and helping us to plug our evidence gaps or prioritise what we explore further
champion our work on social media and to your personal and professional networks. We'll regularly update you using the hashtag #PerioperativeCare – retweets welcome!
blog for us to share your experiences, reflecting on new findings, and informing the public about this work
attend any workshops we may host as part of the consultation work for this project (please note that workshops will now take place virtually)
As the project develops, so too will this project webpage, where you will be able to find regular updates on our developing work.
Are you interested in helping us with this work?
If so, please get in touch via the link below.
Thank you so much in advance for any help you are able to give – we can't do it without you!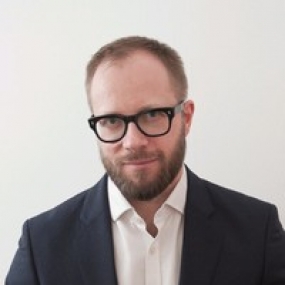 Mark Weiss
RCoA Head of Policy & Public Affairs
Mark is Head of Policy and Public Affairs at the Royal College of Anaesthetists and leads on public policy for CPOC. Mark joined the RCoA following seven years with the Faculty of Public Health, where he explored the role of the NHS in prevention.