Your Perioperative Journey
Take an active role in planning and preparing for your operation
This will help you feel in control, leave hospital sooner and get back to normal more quickly. Here we discuss steps you can take all along the perioperative pathway.
Fitter patients who are able to improve their health and activity levels recover from surgery more quickly.
Having surgery is a big moment in your life and it's normal to feel anxious about it. What you do now can have a really big impact on your recovery. The perioperative journey always starts with the patient.
Click here to begin the perioperative journey.
This guidance is taken from the Fitter Better Sooner leaflet released by the Royal College of Anaesthetists in 2018 and will give you general advice on what you can do to get the best outcome from your surgery. 
You can download the full leaflet at the foot of every page of the guidance.
You can also click here for more information on Fitter Better Sooner.
The healthcare team
Many healthcare professionals from different medical specialties will work together to make your surgery and recovery go smoothly. They will look after you before, during and after your surgery.
This is often referred to as the perioperative team. But it all starts with you. 
The perioperative team might consist of: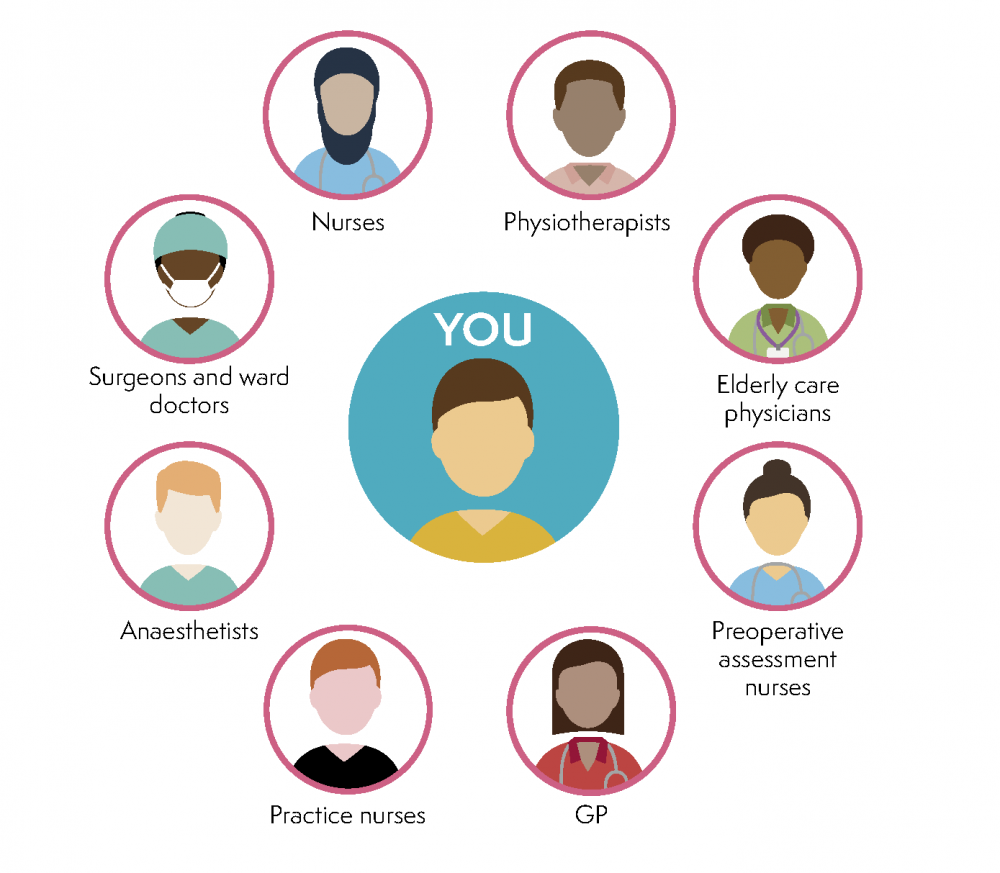 The perioperative team are with you all the way.
Read on to see how you can maximise the chances for the best possible outcome from your surgery.