Welcome to the Centre for Perioperative Care
CPOC is a cross-specialty collaboration dedicated to the promotion, advancement and development of perioperative care for the benefit of patients at all stages of their surgical journey.
 
Peter's Journey: An Example of Shared Decision Making for Patients
CPOC, AoMRC, CWUK collaboration to create an animation for patients to illustrate what shared decision making should look like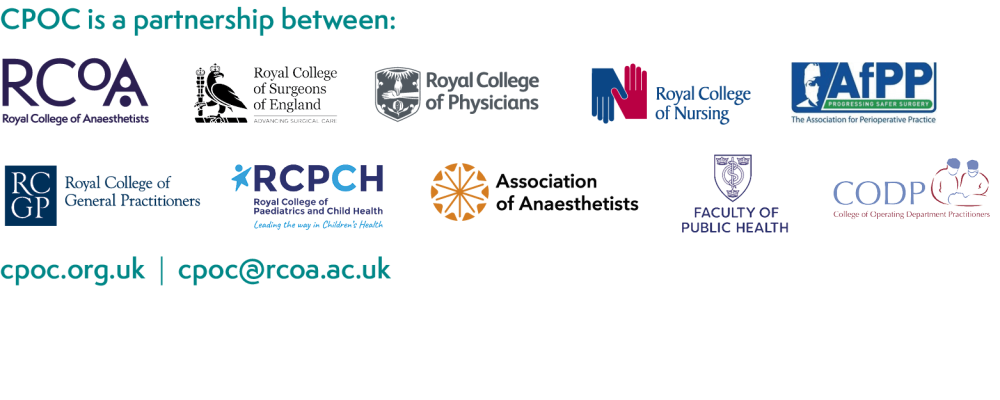 Guideline for Perioperative Care for People Living with Frailty Undergoing Elective and Emergency Surgery
The Centre for Perioperative Care, working in collaboration with the British Geriatrics Society, has now published guidance for the care of people living with frailty undergoing elective and emergency surgery that encompasses the whole perioperative pathway
Patient Safety in Perioperative Practice 2022
Join us for this one-day event to discuss patient safety, drawing upon your existing knowledge and building upon clinical practice, previous errors and the use of education and quality improvement programmes used to deliver safe perioperative care. 
Do you have an interest in perioperative care?
There are lots of opportunities for you to get involved.
CPOC aims to build a collaboration between patients, families, clinicians and health professionals along the surgical pathway.