The Perioperative Quality Improvement Programme (PQIP), a UK-wide research study seeking to reduce the risk of complications after major surgery and improve long-term quality of life, released its second annual report on Monday 16 September at its annual conference for local collaborators in Kings Place, London.
Presenting the report's key findings in front of more than 250 delegates in attendance, Professor Ramani Moonesinghe spoke of some of the key outcomes and process measures that have seen improvement between years one and two, including a decline in major postoperative morbidity and length of hospital stay. However, Prof Moonesinghe noted that other processes, in particular those that might require multidisciplinary engagement or structural changes, are proving somewhat more difficult to gather pace.
In response to the report's findings and these remaining challenges, the PQIP team have realigned the study's key priorities for the 2019-20 period to focus on preoperative assessment, diabetes management, communication and multidisciplinary working, individualised pain management, and enhanced recovery. PQIP has produced a series of infographics to outline ways in which these priorities can be addressed by local hospital teams, and will be launching a series of competitions aimed at promoting local QI activity over the coming year.
For more information on PQIP and to view videos of the sessions from the annual collaborative event, please visit www.pqip.org.uk.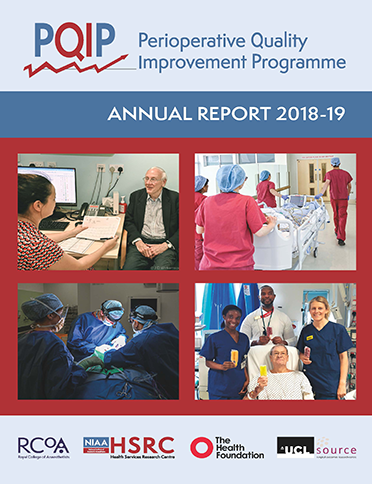 Would you like to know more about PQIP?
Visit the Perioperative Quality Improvement Programme website for the latest updates and to register your hospital for the study.