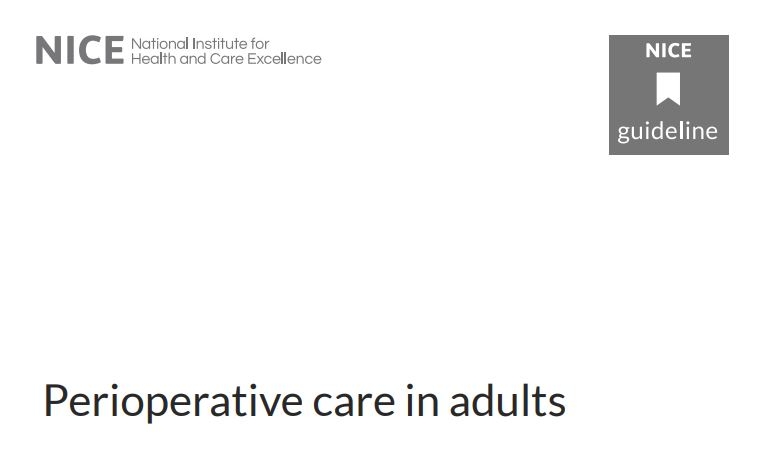 Today NICE has published 'Perioperative Care in adults' guidance that covers care for adults (aged 18 and over) having elective or emergency surgery, including dental surgery. It covers all phases of perioperative care, from the time people are booked for surgery until they are discharged afterward. The guideline includes recommendations on preparing for surgery, keeping people safe during surgery and pain relief during recovery.
The guidance includes recommendations on;
information and support for people having surgery
enhanced recovery programmes
preoperative care
intraoperative care
postoperative care
managing pain
To find out more and read the full guidance please read here.