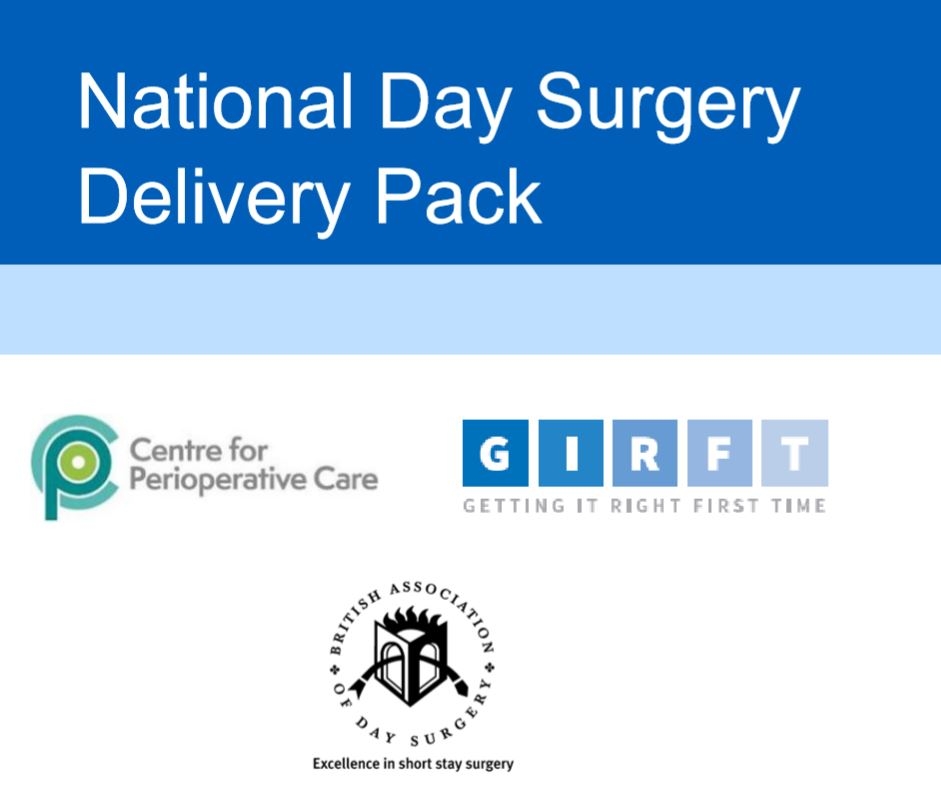 In conjunction with CPOC, Get it Right First Time (GIRFT) and British Association of Day Surgery (BADS)  have published the 'National Day Surgery Delivery Pack.' 
To launch the publication of the Delivery Pack a live webinar launch was held Monday 21 September and more information can be found on the BADS website.
There is still wide variation in day surgery rates throughout the UK. In the lowest quartile of NHS Trusts, twice as many eligible patients are admitted as inpatients as in the highest quartile. Day surgery should be the default setting for more than just the 200 procedures identified by BADS. This would not only improve patient care and satisfaction, but would also be highly cost-effective, improve efficiency, improve staff retention and morale and reduce the demand for inpatient beds. This expansion can only be achieved safely by following clear guidelines and creating good pathways aimed at improving quality.
The pack aims to support trusts in considering reconfiguration or redevelopment of services to increase the level of day surgery for at least the 200 procedures identified by BADS and to provide advice to clinical communities on developing safe and effective day surgery pathways.
The summary of the key principles is available on the CPOC 'Guildeline's and Resources' page.
To find out more please read the full report here