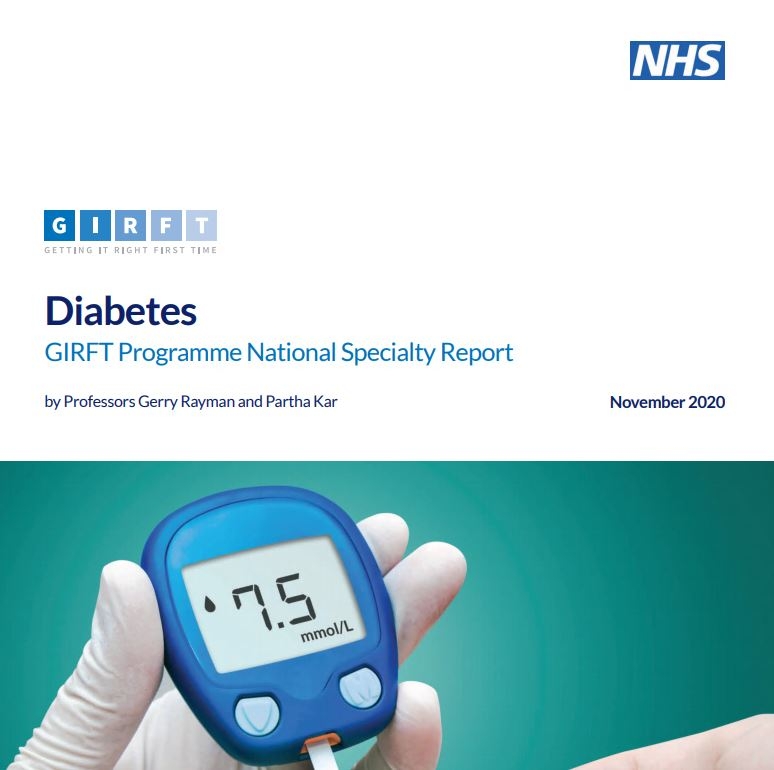 Get It Right First Time (GIRFT) has now published its Diabetes GIRFT Programme National Specialty Report.
Professor Gerry Rayman who sits on the Diabetes Guideline Working Group as the clinical lead from Diabetes UK, jointly let the drafting of the report. 
In scoping this report, GIRFT identified the areas of diabetes care that need most attention and which offer the most significant opportunities for improvement. Therefore  GIRFT decided to focus recommendations on three key areas:
type 1 diabetes
inpatient care
diabetic footcare
Other areas of interest will be addressed in other GIRFT reports.
The report details that up to 20% of all hospital beds are occupied by patients with diabetes, although the vast majority (92%) are admitted for other conditions and illnesses. Patient safety is a number one priority.
Find out more and read the full report here.