CPOC Endorsed Guidelines, Publications & Projects
Endorsed Guidelines and Publications
CPOC represents a unique opportunity to promote, advance and develop perioperative care. We aim to work alongside other important organisations in the perioperative field to support the development of important guidance and publications.
CPOC has supported a range of organisations in the development of their guidance or publication directly with CPOC representation involved in the project from start to finish. We ensure the importance of perioperative care and its power is not downplayed. The below documents are examples of publications that CPOC has helped develop. 
CPOC is proud to support the development of perioperative care and we aim to be involved at the forefront of all developing work. We want to hear from you below if we are not currently involved in your perioperative project. 
To find out more on the CPOC's Endorsement Policy please download it below.
 
Definitions
Endorsement is defined as formal badging with the CPOC logo or brand displayed on or in the final product and the provision of a CPOC statement confirming formal endorsement.
For CPOC to endorse a publication, it requires that a named representative chosen by CPOC be involved in the development of the external organisation's publication from the outset. This is usually via membership of a working party, and the representative must make it known to the external organisation that their role in the development of the publication involves representation of CPOC. CPOC representatives are expected to provide regular progress reports via their assigned CPOC Theme lead using the CPOC template. Reports will normally be received after key meetings and major developments, e.g. the release of a publication draft. CPOC reserves the right to withdraw its representative or decline to endorse a publication. The final publication must be approved by the CPOC Board (depending on timescales this may be via email), and the external organisation requesting endorsement will normally need to allow a minimum of four weeks for consultation, collation of comments and confirmation of endorsement.
CPOC will not endorse publications that have been developed without its involvement. In rare cases in which the document is particularly relevant to perioperative care, the CPOC Board may make an exception. In these circumstances, endorsement may only be granted following a thorough review by two CPOC Board members, one of whom will be familiar with the subject matter area, who will make a recommendation on endorsement to the CPOC Board.
Support denotes the CPOC's public support of the publication, but the inclusion of a CPOC logo or brand will not be allowed in or on the final product, and there can be no reference to CPOC's support in or on the document. However, CPOC's ' support can be noted in accompanying material or on websites, and CPOC will note its support for the document on its website.

When a publication is developed by an external organisation without CPOC involvement but has relevance to the vision and strategic aims of CPOC, the CPOC Board may choose to support but not endorse it. Support will be granted after a thorough review by two CPOC Board members, one of whom will have expertise in the subject matter area, who will make a recommendation on support to the CPOC Board.

Publications & Projects CPOC has Endorsed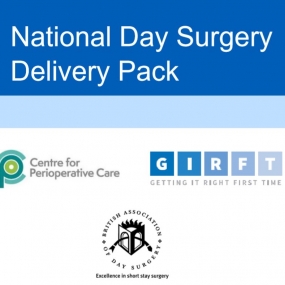 National Day Surgery Delivery Pack
CPOC, BADS, GIRFT
There is still wide variation in day surgery rates throughout the UK. In the lowest quartile of NHS Trusts, twice as many eligible patients are admitted as inpatients as in the highest quartile. Day surgery should be the default setting for more than just the 200 procedures identified by BADS. This would not only improve patient care and satisfaction, but would also be highly cost-effective, improve efficiency, improve staff retention and morale and reduce the demand for inpatient beds. This expansion can only be achieved safely by following clear guidelines and creating good pathways aimed at improving quality.
The pack aims to support trusts in considering reconfiguration or redevelopment of services to increase the level of day surgery for at least the 200 procedures identified by BADS and to provide advice to clinical communities on developing safe and effective day surgery pathways.
Publications & Projects CPOC Supports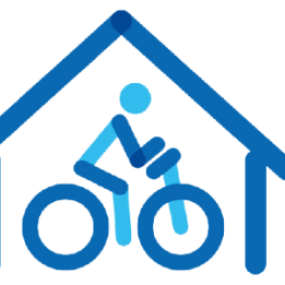 SafeFit
SafeFit is a research trial designed to support anyone in the UK with suspicion of, or confirmed diagnosis of cancer. The cancer exercise specialists will offer patients free, remote advice, support and resources to maintain and improve physical and emotional well-being.
This includes information about preparing for and going through cancer treatment during the coronavirus (COVID-19) crisis.
SafeFit has been developed in partnership with:
Find out more on the SafeFit Website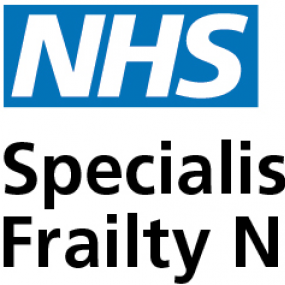 Specialised Clinical Frailty Network (SCFN)
The Specialised Clinical Frailty Network supports specialised healthcare teams to improve the way specialised care and treatment is tailored to the needs and preferences of individuals living with frailty.  The Network commenced in 2018, and has been working with specialised teams to explore how frailty assessment and management can best be integrated into specialised service pathways.  The Network is a clinically led quality improvement collaborative.
The Network delivers a programme of support framed around frailty assessment, that will help inform a clinically appropriate and holistic response to meet patient needs.  Shared decision making is a key part of this response, ensuring that a patient-centred plan is agreed with patients and their carers, adopting a "what matters to you" philosophy.
The SCFN provides a range of tools and resources to support healthcare staff to improve NHS specialised services for older people living with frailty. 
The network is also endorsed by the British Geriatrics Society (BGS.)
Find out more about the network.
For me the real excitement about CPOC is the opportunities that it presents to really improve the perioperative journey for our patients, to change outcomes, and potentially to improve all of our working lives. It also offers the opportunity for anaesthesia to work with all the myriad of stakeholders across all four 'home' nations – patients, surgeons, physicians, GPs, nurses, and allied health professionals – and to lead this development to deliver tangible outcomes and results.
Submit a CPOC Endorsement Request 
The Centre for Perioperative Care (CPOC) offers different levels of engagement and is keen to get involved in all types of perioperative projects. All requests for co-authorship, partnership, support or endorsement require you to fill out an application form. We regret we are unable to consider requests without this attachment. 
Please note:
The CPOC requires four weeks to assess guidance and provide a response. We will therefore be unable to meet deadlines of less than four weeks from the time of request. 
Would you like to consult CPOC on your guidance that is under review?
We want to hear from you now, please download the application form below and send it to us.