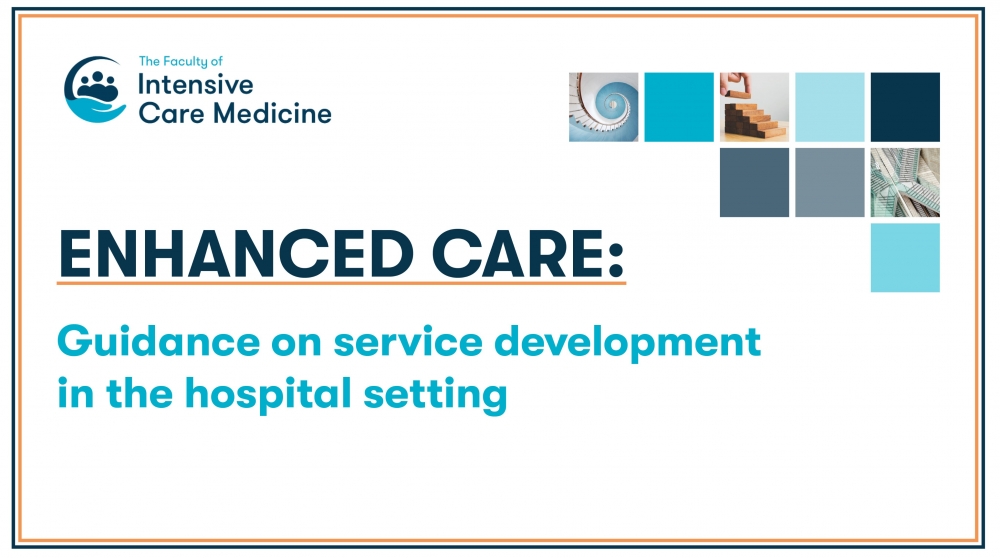 The Faculty of Intensive Care Medicine and Royal College of Physicians' Enhanced Care Working Parties have released Enhanced Care: Guidance on Service Development in a Hospital Setting.
This document has been produced in response to calls for the development of enhanced care services and guidance on their delivery. It has been developed by a multidisciplinary group, including the British Anaesthetic and Recovery Nurses Association, Intensive Care Society, National Association of Advanced Critical Care Practitioners, NHS England Adult Critical Care Clinical Reference Group, the Royal College of Anaesthetists, the Royal Colleges of Physicians (Edinburgh, Glasgow and London), the Royal College of Surgeons of England and the UK Critical Care Nursing Alliance.
Please find out more information and an Executive Summary on the FICM Website.