Submit a Guideline Proposal
Guidelines
CPOC is dedicated to the promotion, advancement and development of perioperative care guidance. 
CPOC produces guidance as an aid to support good practice in perioperative care, in line with our strategic themes;
improve quality of care
empower patients
support the workforce
influence policy
harness digital technology
lead on research and innovation.
These examples demonstrate the type of guidelines CPOC has/will publish in line with our aims for perioperative care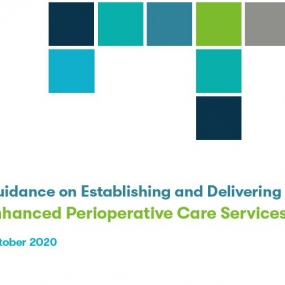 Enhanced Perioperative Care
CPOC, FICM, NHSE/I
CPOC was commissioned by NHSE/I to develop guidance on Enhanced Perioperative Care that details a new level of care between ward and level 2/3 case. In the wake of COVID-19 this piece of guidance is extremely important to the maintenance of services in the wake of surge activity.
Diabetes Guideline
CPOC, DUK
CPOC, working in partnership with Diabetes UK, is currently working on updating existing guidance for the care of the surgical patient with diabetes that will encompass the whole perioperative pathway. The impetus for the collaboration has arisen from the recommendations of the National Confidential Enquiry into Patient Outcome and Death (NCEPOD) report into the management of patients with diabetes undergoing surgery,
NatSSIPS
CPOC, NHSE/I
CPOC has been tasked by the NHS National Director of Patient Safety at NHS Improvement with development of the National Safety Standards for Invasive Procedures (NatSIPPs). NatSSIPs were published in 2015 to support NHS hospitals to provide safer surgical care. 
Please submit your guideline proposal application if you have a suggestion for our next topic