Fitter For Surgery, Fitter For Life - From Concept to Reality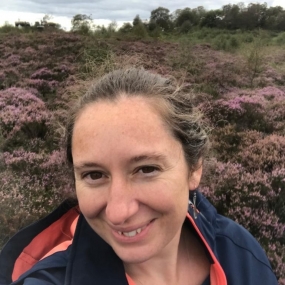 Dr Rebecca Barker
Dr Barker is a Consultant Anaesthetist and have been PreOp lead at Sherwood Forest Hospitals for the last 4 years, and deputy Clinical Chair for surgical division more recently. Dr Barker has an ever evolving interest in perioperative care, resilience in teams and system improvement.
I started with a principle to try and see patients as early in their surgical pathway as possible. Then optimise, prevent late cancelations due to patients requiring investigations and identify who were at highest risk; here surgery might not be the right option, given lack of functional reserve, and make those decisions with the patient early. 
Our local communities have some of highest national obesity statistics and are on the lower end of the socio-economic scale. A survey of patients showed that few understood the concept of BMI, the implications of a high BMI, healthy amounts of exercise and its importance. This stimulated the concept of using the preoperative period to educate and motivate patients to get a bit fitter, and hopefully create longer term healthy lifestyle habits. Getting patients fitter for surgery and fitter for life thereafter.
Relatively early on my eyes were opened to the complexities. One morbidly obese patient challenged and inspired me to do more. She was distraught; certain that she was going to die during her surgery. Years earlier she had been declined an ablation for atrial fibrillation as she was "too fat and would die", or that was the message she heard. She knew it was stupid but was so upset she went home and ate more. She now wanted help. I realised there was little available that I could suggest and nothing I could reliably and consistently offer. 
I realised I needed something available to all patients who wanted to get healthier. In the same way that we have excellent programs to support smoking cessation I wanted something similar for exercise and activity.
We worked with the CCG, county council and Active Notts. Identifying Healthy Life a program  which offered for a small monthly fee a personal trainer and access to gyms, swimming pools and exercise classes. I hoped that patients might find something amongst this smorgasbord of activity options that they would want to take up long term, and maybe even take their whole family along.
Additionally I felt it important to be able to offer something that was free to access. In February 2020, as a Trust we partnered with our local parkrun, which was excellent as it is inclusive and you can run, walk or jog. There is no fear as with gyms for a newbie of being surrounded by lycra clad Adonises! Unfortunately due to the Covid restrictions this has been paused, but we have plans to socially prescribe parkrun once able.
The other challenges along the way have been motivating patients. We found that our referral to take up rate was low. We have a fabulous nursing team and have found motivational interviewing courses to try and improve the conversion rate.
In the last year we were approached by Sapien a preoperative service which, via an app, offers personalised coaching for patients on exercise, nutrition, sleep and mindfulness. We are running a pilot with some of our orthopaedic and non cancer surgery patients to offer this kind of support to improve lifestyles and fitness in the preoperative period. They receive support and coaching to reach targets for fitness as well as other lifestyle improvements. 
We have developed strong links with our communities via ActiveNotts and the CCG finding many offerings in the communities for interventions of which we were just unaware. Having that network has meant that we can access and refer patients into interventions already available and delivered within communities. Most recently engaging with Your Health Your Way in Nottinghamshire and being able to refer into the program.
Increasing activity is good for patients both preoperatively and for the long haul with the  secondary health benefits. The concept that we use preoperative assessment as a way in, a turning point, that patients move from being on a waiting list to a preparation list. I have found being able to motivate patients and having individualised plans which are accessible is key. The concepts of motivational interviewing and patient activation are all so important to get patients to take ownership of their own health and make positive lifestyle choices which will benefit them perioperatively but also in time with support become healthy lifelong habits.