Guidance for young people 'My Operation and Coronavirus'
It is important that we communicate to children what to expect when undergoing an operation
CPOC has produced a series of Frequently Asked Questions to address some of the concerns that young people may have about going to hospital during the pandemic, explain how the experience will be different and we can help them prepare.
CPOC has developed an FAQ for young people who will be attending hospital as services restart amdist the COVID-19 pandemic. 
The leaflet takes patients through the steps they may experience before, during and after hospital. This includes what hospitals are doing to protect patients, how they can protect themselves, what to do before and after and why they cannot bring multiple family members or carers to the hospital with them.
This piece of guidance aims to address and deconstruct the strange experience young people may have at hospital with doctors and nurses dressed in full PEE and why they have to wash their hands constantly throughout their visit.
Click the link below to download the FAQs in full as a leaflet, or scroll down to open each individual FAQ.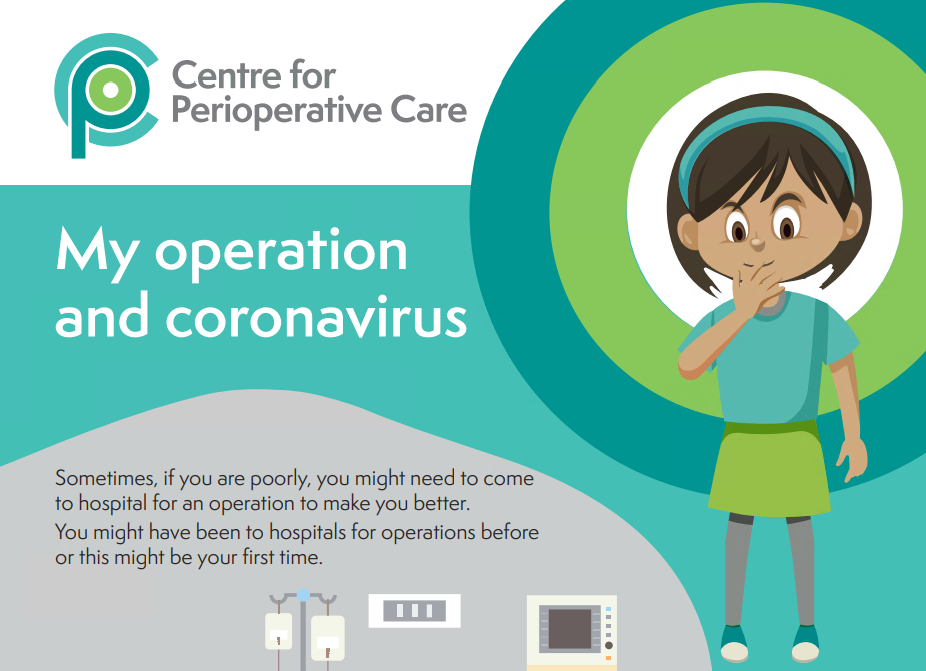 Frequently Asked Questions
One adult can come to hospital with you. If you have a brother or sister they will have to stay at home, but you can speak to them on the phone.
Before you come to hospital you will need to have a swab. This is where a soft stick goes into your nose and mouth (throat) to check for the virus. It might feel a bit ticklish.
When you come to hospital the nurses, doctors and other people who work there might look a bit different. They might be wearing a mask over their face and gloves and an apron. Some of them might even be wearing goggles or a visor (face shield). This can look a bit strange, but it is just to try and stop the virus from making people poorly. You can talk to the doctors and nurses just like you would normally.
Your mum, dad or carer will also need to wear a mask when they're in the hospital (except when they're with you by your bed).
A very important thing for you to remember is to wash your hands with soap and water lots of times during the day. It is extra important to wash your hands after you use the toilet, if you sneeze or cough or before eating. This will help stop all germs, especially coronavirus. Please ask your mum, dad or carer or the nurses and doctors if you want to know anything else.
Would you like to download the guidance 'My Operation and Coronavirus' for young people?
Click below to access the above FAQs as a leaflet.